Sometimes, building marketing strategies or creating hundreds of excellent Facebook and Instagram posts is just not enough for growing a brand.
As a social media manager, you'll need to use social media management tools so you can manage all your social media platforms, efficiently track social media analytics and measure your marketing efforts.
To help you pick what's most suitable for your business, I've put together a list of the top social media management tools for every budget.
Thank me later.
3.1. Social media management tools for small & medium businesses
3.1.1. ContentCal
3.1.2. Buffer
3.1.3. NapoleonCat
3.1.4. Loomly
3.1.5. Hootsuite
3.2. Social media management tools for agencies & enterprises
3.2.1. eClincher
3.2.2. Agorapulse
3.2.3. Sprout Social
3.2.4. Falcon
3.2.5. SocialPilot
3.2.6. Sendible
A social media management tool allows users to plan, schedule, post, monitor, and administer one or more social media accounts from a single unified dashboard.
A social media management tool may have more important features.
Here is a list of some of the most important features a social media management tool cand have:
Scheduling and publishing
Scheduling and publishing is a must-have feature and more than necessary if you're managing multiple accounts and social networks.
It helps you better organize your monthly calendar, schedule and customize the posts.
Social monitoring and audience listening
How well do you know your target audience?
Social listening can offer valuable insights into your brand's reputation and audience needs.
Competitor analysis
You're not alone in your industry.
Thus, it's essential to monitor your competitors' social activity closely so you can understand their behaviors, intentions, and actions.
Campaign tracking
This feature enables you to track your ads and posts and monitor the performance of a marketing campaign.
Social media analytics
This feature will allow you to maximize your social media performance and grasp all indicators such as engagement, reach, and other KPIs.
Custom reports
With just a few clicks, you can get all your social media metrics and attractively present them to your clients.
Alerts
Instant alerts will allow you to know who likes your posts or follows your page.
Certain tools integrate notifications that will tell you if you've used up all of your planned posts or if something is wrong.
Unified social inbox
This is a feature that lets you engage with your audience in real-time and connect all of your social media accounts into one chatbox.
There are lots of things a social media specialist should do within one workday:
Analyze the brand's audiences
Create, plan, and distribute social media content
Keep a check on online conversations
Engage and interact with users
Evaluate social media content
Monitor, measure, and report data
These tasks can be overwhelming, especially on your everyday tasks-to-complete list.
Fortunately, several social media management tools are available to help you streamline your processes.
We've made a list of some of the effective tools that can help you break up your daily social media struggles.
3.1. Social media management tools for small & medium businesses
Depending on your needs or how much you want to elevate your business, you can require an upgrade to your free plan and enjoy more features.
So here are five amazing management tools for small businesses: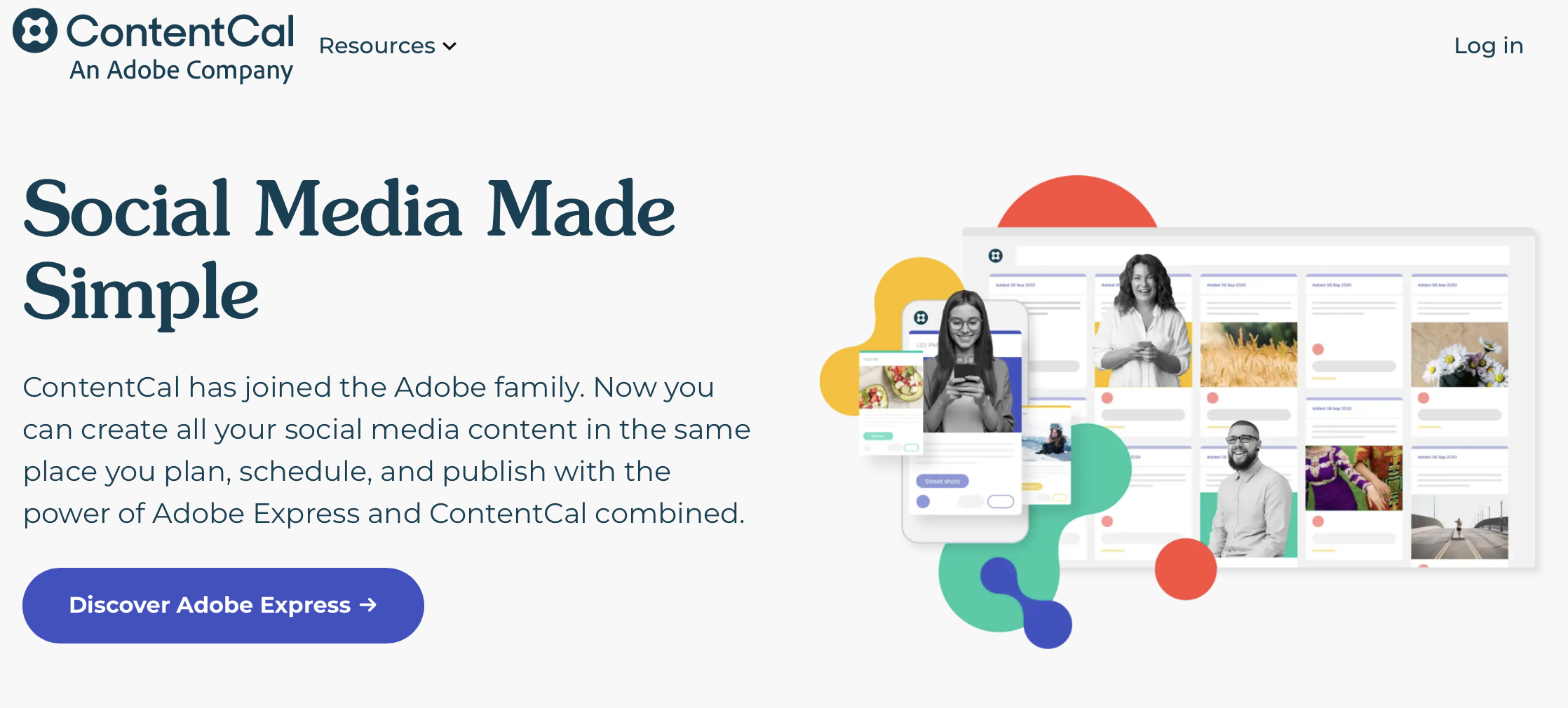 Price: free
ContentCal provides a free plan for those just getting started with social media.
You can plan and post to Facebook, Twitter, Instagram, and LinkedIn with one user and one content schedule.
ContentCal gives everything you need to establish your social presence, including channel notes, a monthly view, and placeholder posts.
Other solutions that ContentCal provides include paid media and organic analytics for LinkedIn, Facebook, Google, Twitter, TikTok, and Instagram and access to data from Google My Business, Twitch, and YouTube.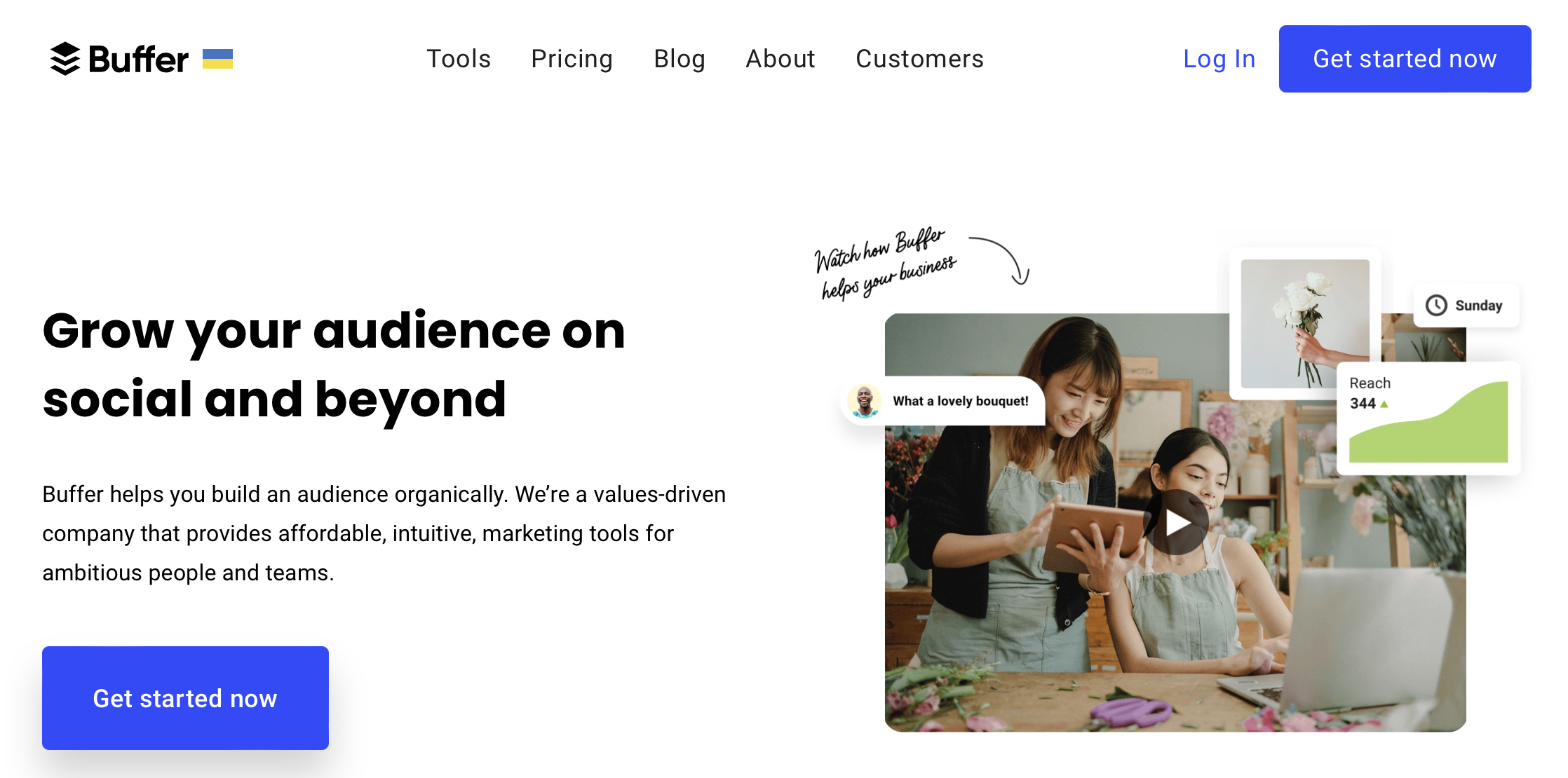 Price: free or starting from $5/mo
Buffer is a free app that lets you manage up to three social media accounts and schedule up to ten updates per channel.
Alternatively, for $10 per month, you may manage 12 social profiles, have unlimited postings in your dashboard, and even add two team members to help you stay organized.
You may schedule your posts across Instagram, Facebook, Twitter, LinkedIn, and Pinterest, save your content in a draft on mobile or desktop, or measure your social media performance.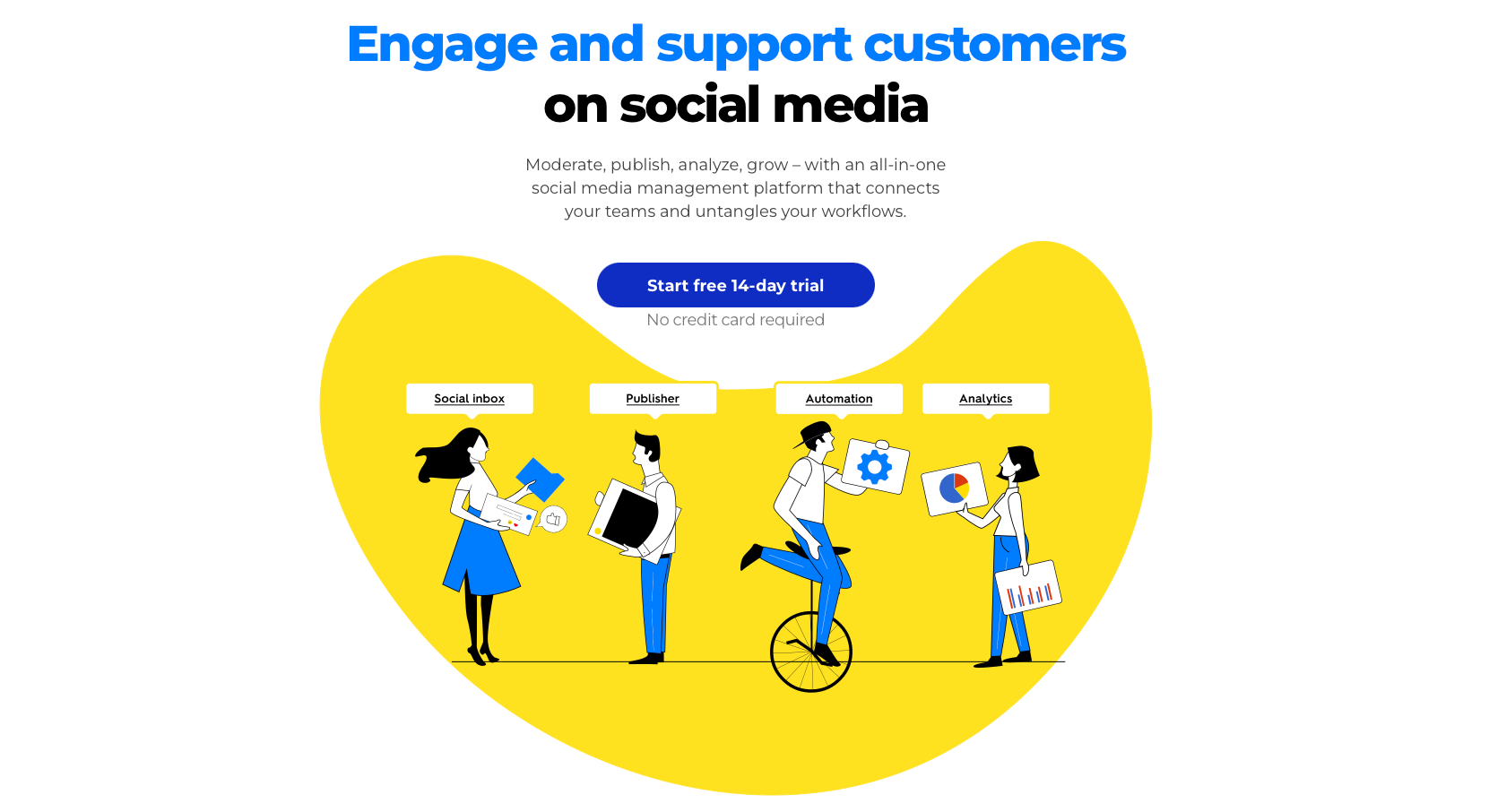 Price: starting from $23.25/mo
Besides the basic features of social media management tools, NapoleonCat allows you to automate your customer service experience to engage with consumers.
You may automate your social customer campaign so you don't have to respond to every message they send.
This allows you to focus on ways to make the process even more efficient while NapoleonCat handles the heavy lifting.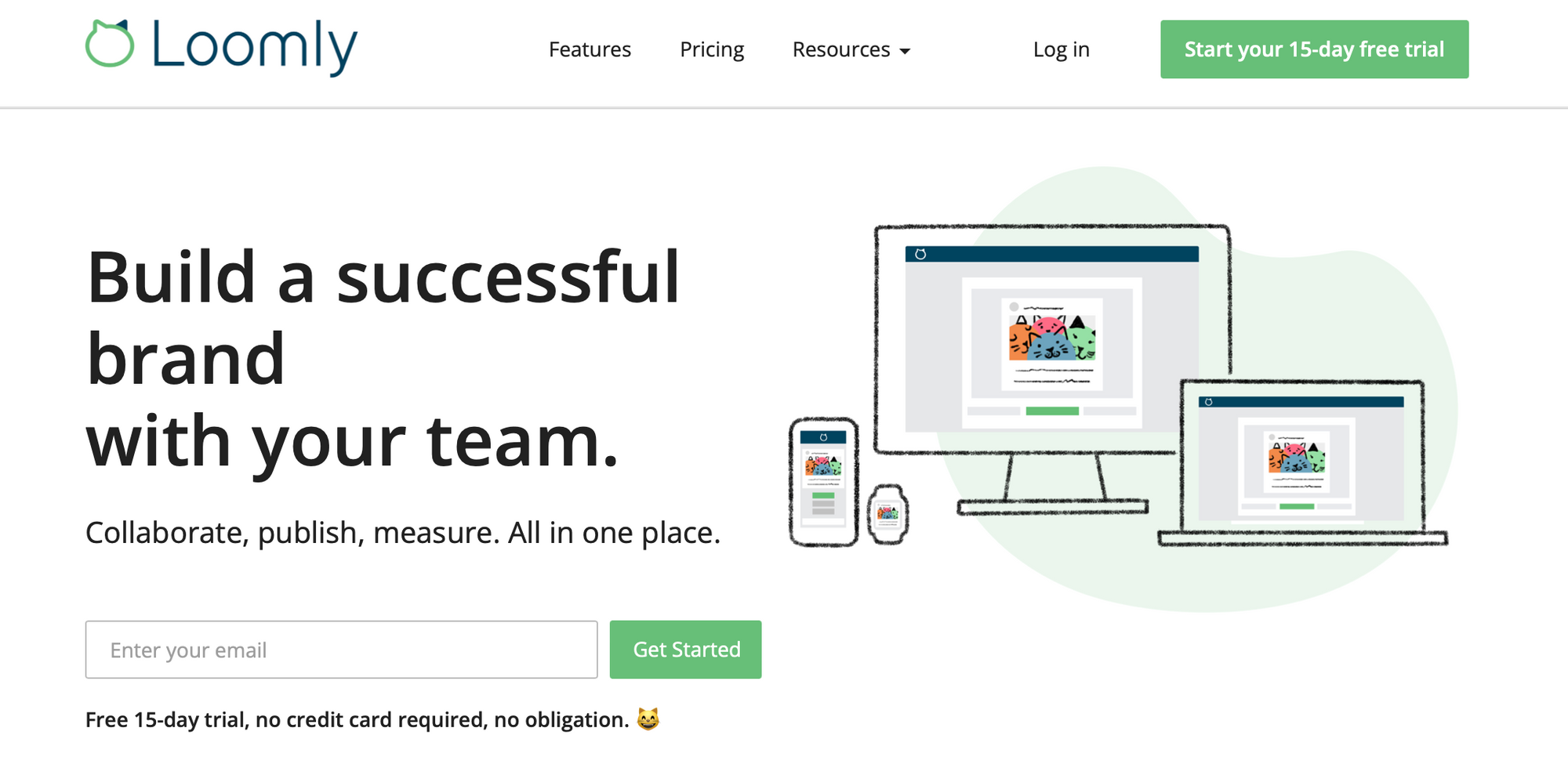 Price: starting from $26/mo
Loomly is a platform designed specifically for managing brands and content.
Although it isn't a completely integrated solution and lacks key capabilities for large firms, such as social listening and competition monitoring, it does include aspects that small businesses may find helpful.
Loomly's five plans include core functionality, hashtag suggestions, and limitless content posting.
A 15-day trial is offered, and you may pick between a yearly or monthly subscription.
Options that may be appropriate for solopreneurs and small firms include audience targeting, automated publishing, advanced analytics for all posts, and post sponsoring.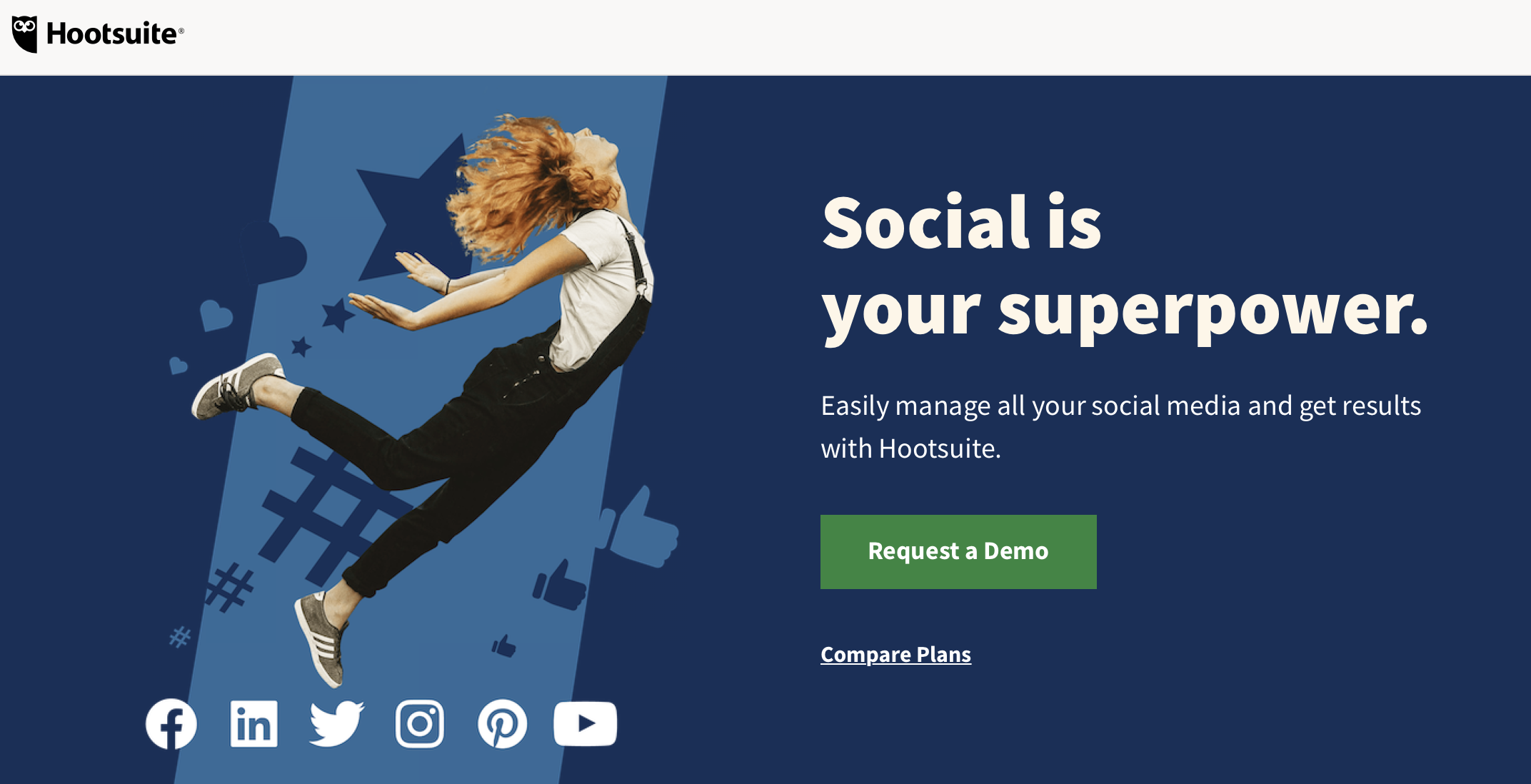 Price: free or starting from $49/mo
Hootsuite is an all-in-one platform that allows you to manage all aspects of your social media strategy: curate and schedule content, measure your social ROI, or run social media ads.
If you've just started a small business, you can initially use the free plan.
Although you're limited to one user, you can manage two social media accounts and schedule up to five posts in advance across Instagram, Facebook, Twitter, YouTube, LinkedIn or Pinterest.
Later on, you can upgrade your free plan to the professional one which allows you to:
manage 10 social account
spend up to $500 on ads
schedule in bulk
schedule posts at a time and in advance
access messages in one box and much more
3.2. Social media management tools for agencies & enterprises
Discover what these top technologies that were designed for agency use have to offer: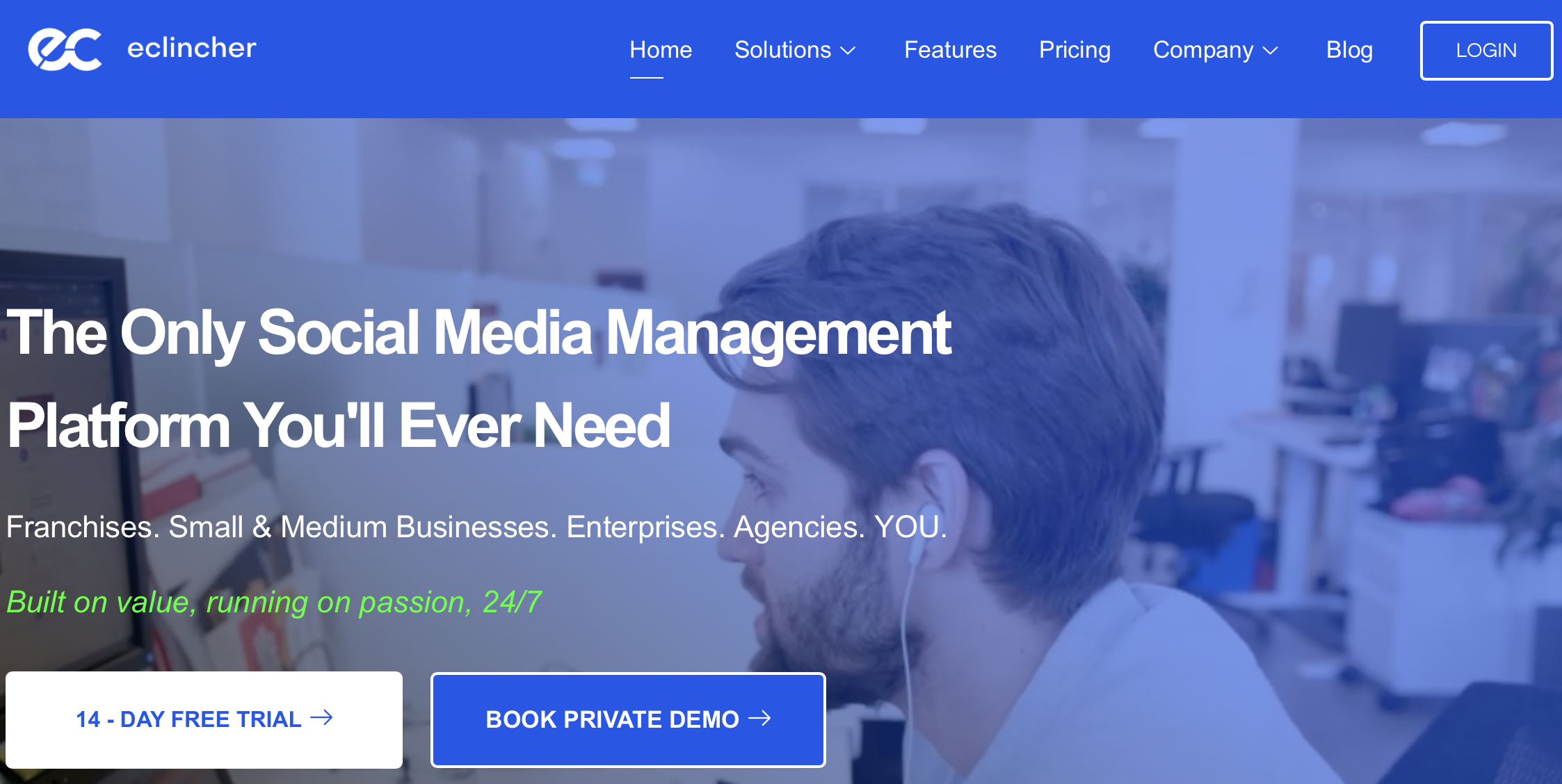 Price: starting from $59/mo
eClincher focuses on maintaining consistency and quality across all platforms.
Similar to other social media management tools, eClincher lets you schedule and publish posts, respond to social media messages, and track your social media success.
The ability to auto-post with smart queues and RSS feeds, as well as a media library for your photographs and the ability to search for social media influencers, distinguishes eClincher from other solutions.
Using eClincher's 'Feeds' feature, you can create a page that displays everything from your Pinterest board pins and 'liked' media to your Twitter home feed.
Nonetheless, the app lets you to consolidate your most critical data into a single analytics dashboard.
This data is pulled straight from Google Analytics and presented in a visually appealing, easy-to-read, and easy-to-navigate format.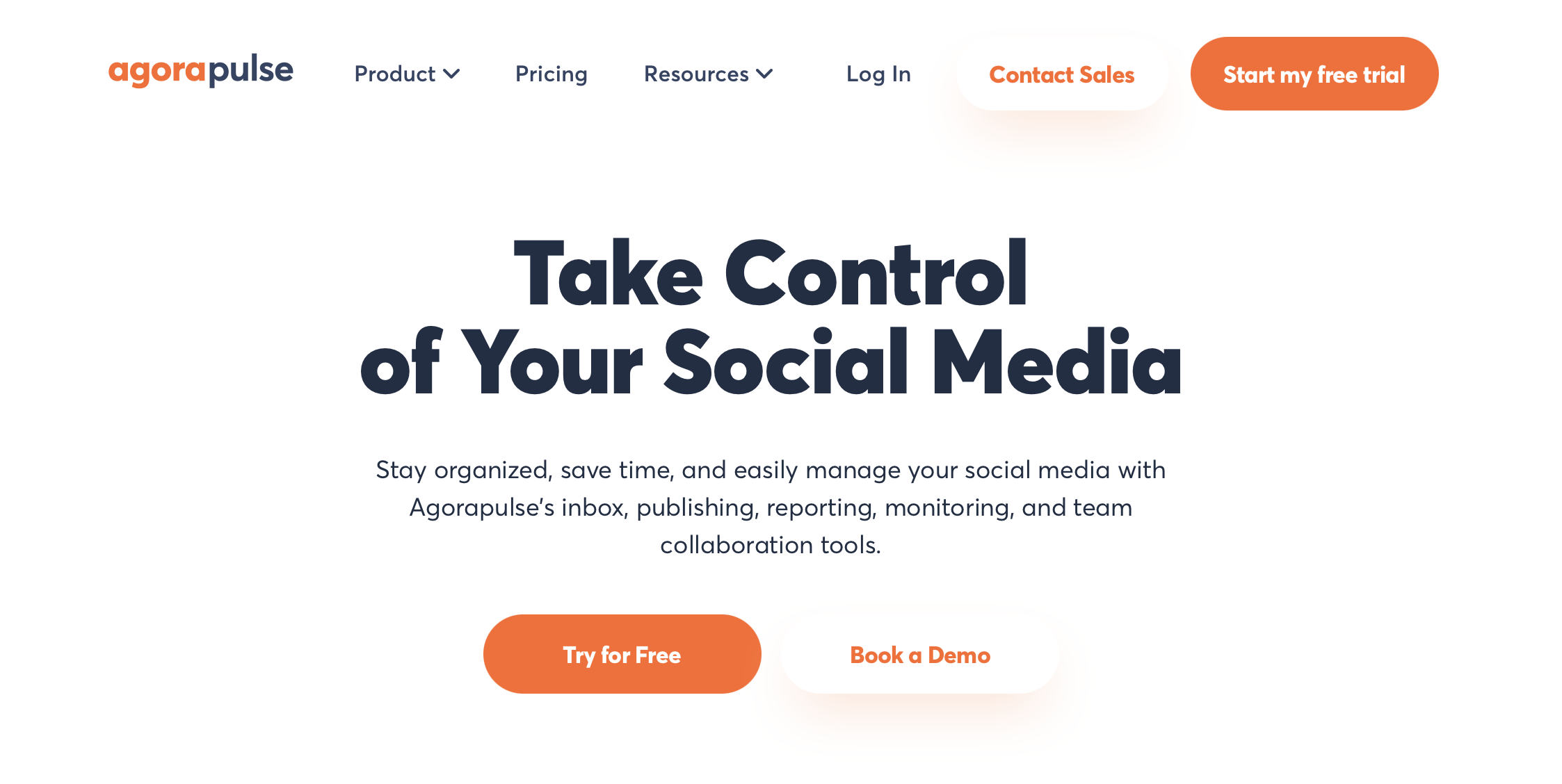 Price: starting from $79/mo
Agorapulse is part of the fully-integrated social media tools category and effectively measures social media ROI.
You can use Agorapulse to schedule content across platforms, respond to comments and in-chat inquiries, make notes, or collect data on content and engagement metrics.
Agorapulse also comes with some unique features such as competitor analysis and Instagram Stories analytics.
Additionally, this tool allows you to build a CRM database of followers to track their interaction with your brand.  
Agorapulse also offers a free plan that includes 3 social profiles for 1 user.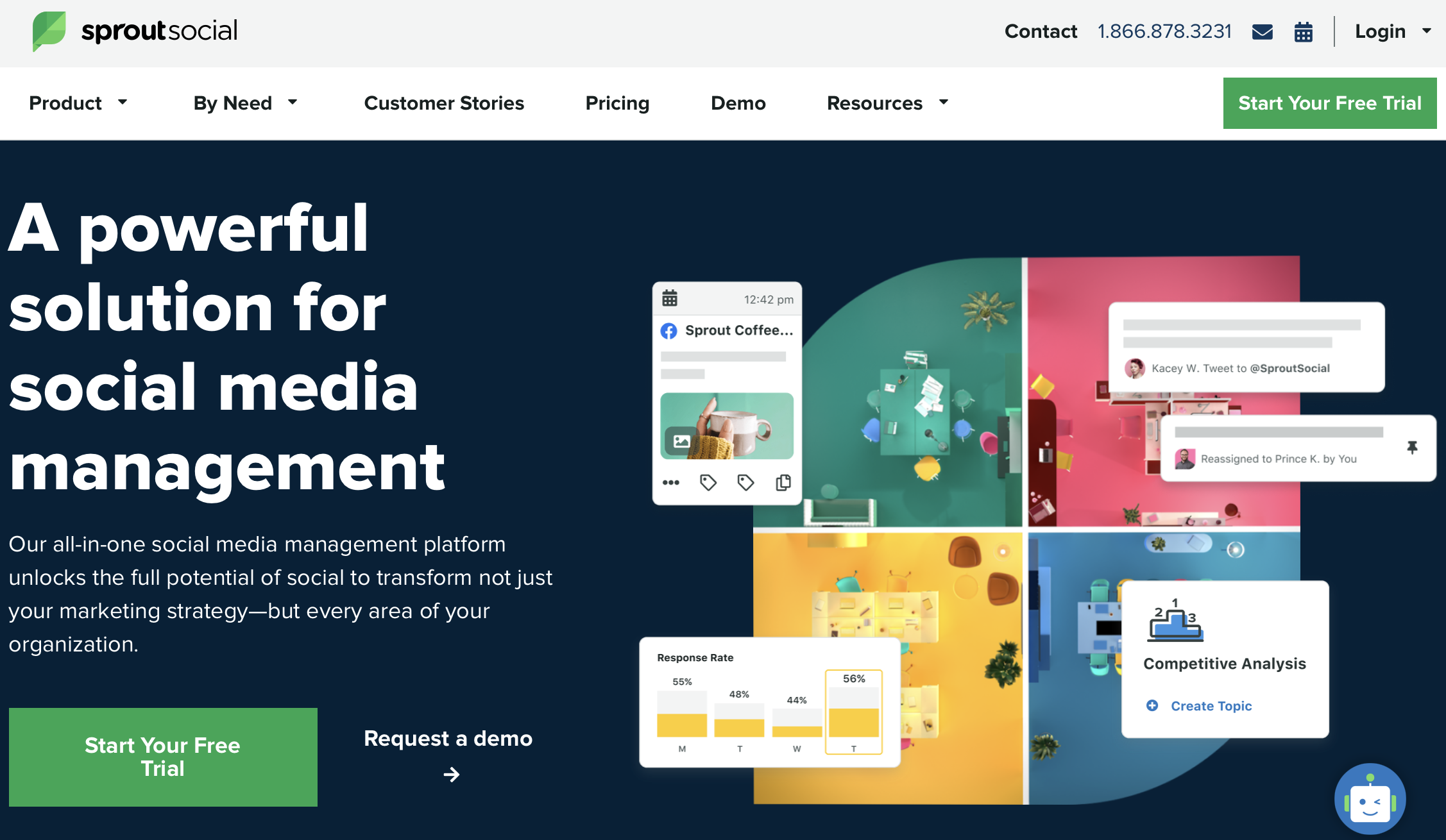 Price: starting from $89 per user/mo
Sprout Social is a powerful and user-friendly social media management solution designed to help you understand your audience's behavior.
This is why Sprout has a fantastic social inbox.
Sprout also provides tools like social monitoring and keyword searches, and offers agency features such as post-approval and individual statistics.

Price: starting from $127.50/mo
SocialPilot is one of the fastest-growing social media marketing platforms.
It has quickly carved out a niche as one of the top choices for agencies.
SocialPilot's primary focus is keeping up with the ever-changing social media trends and requirements.
From developing content, scheduling, and uploading to collecting analytics data and reporting, SocialPilot has it all.

Price: starting from $129/mo
Falcon, now part of Brandwatch, is a consumer data management and social media listening, publishing, advertising, and measurement platform with a global presence.
Falcon's goal is to give brands a competitive advantage by providing the most up-to-date and accurate data for making informed decisions.
Price: starting from $199/mo for growing agencies and brands
What makes Sendible a perfect tool for agencies and teams is its feature that gives you content suggestions so you can stay active on your socials even in those moments when you don't feel inspired.
This social media management tool is integrated with Google Analytics, has a CRM feature and allows you to collaborate with your team to create the best strategies together.
Compared to other social media management tools, Sendible offers its users performance reports to measure campaign successes.  
Apart from that, you can also use social listening tools to monitor your competitors and keywords, plan reminders for Instagram Stories, and schedule campaigns in bulk weeks or months in advance
Final thoughts
Social media management tools are unquestionably essential for every marketer or social media expert.
They can help you achieve your social media goals by automating social media marketing practices and saving you time.
When selecting a social media management tool, ensure that its features and capabilities meet your company's or client's needs and offer valuable data.
Related articles