Ever eavesdropped on a global conversation where millions share, vent, and rave daily?
Welcome to the world of social listening, where the buzz never stops and savvy brands never stop tuning in.
Dive into our guide on 'social listening best practices', curated by experts who've been all ears in this business.
Social Listening Best Practices
1.Understanding what social listening is
2.Social listening: 6 best practices
2.1.Choose the right tools
2.2.Define clear objectives
2.3.Monitor beyond mentions
2.4.Segment and analyze your audience
2.5.Stay updated and be adaptable
2.6.Learn from the competition
3.How Crocs nailed social media best practices for growth
4.Social media listening best practices: common mistakes to avoid
Understanding what social listening is
Picture this: every time someone mentions your brand online, whether it's a shoutout or a gripe, you're there, invisible, taking notes.
That's social listening in a nutshell—keeping your finger on the digital pulse of public opinion.
In the age where a single tweet can spark a revolution, businesses can't afford to be deaf to their audience.
Social listening goes beyond just 'hearing'.
It's about understanding, adapting, and acting. When done right, businesses don't just listen; they evolve.
---
Social listening: 6 best practices
#1 Choose the right tools
The key to effective social listening is equipping yourself with the right tools.
Whether you're just beginning or have some experience under your belt, the vast array of tools out there can be overwhelming.
While there are various tools dedicated to social listening, leveraging complementary tools can enhance your analytics depth.
Unlike traditional social listening tools, Socialinsider excels in dissecting data, providing a comprehensive understanding of audience interactions with content.
With a deep dive into the realms of Content, Engagement, Hashtags, and more, Socialinsider's latest feature—Social Listening—is built for those seeking actionable insights.
So let's see how these new enhancements can help you with social listening:
Content: understand what type of content resonates best with your audience and why
Engagement: measure the effectiveness of your posts, identifying what ignites conversation and spurs action
Hashtags: identify top hashtags to enhance content reach and measure campaign performance
Sentiment: tap into the emotional undertones of conversations to comprehend audience sentiment towards your brand
Demographics: understand who's talking about your brand—age, location, gender, and more
Posts: get a snapshot of top-performing posts, allowing you to replicate success
Creators: discover key influencers and creators to potentially collaborate with or draw inspiration from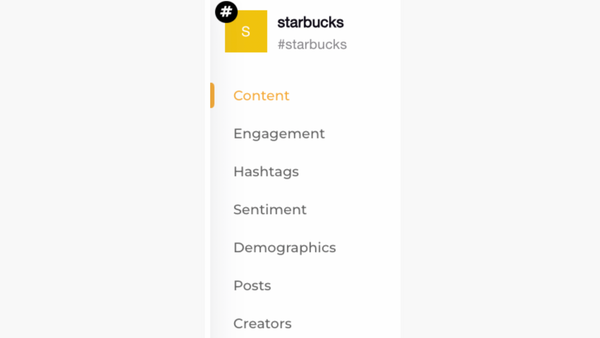 Keep in mind, having the best tools at your disposal is only half the battle; knowing how to use them effectively is crucial.
#2 Define clear objectives
Without a clear objective, brands can easily become overwhelmed by the sheer volume of data.
Knowing your goal helps you sift through the noise and concentrate on the conversations that truly matter to your brand.
A clear objective allows you to extract actionable insights from the data you gather.
And different objectives require different metrics and KPIs.
For example, if your objective is to improve customer service, you'd be keenly observing complaints or feedback, but if it's to monitor campaign performance, you'd be tracking mentions of your campaign hashtag or sentiment around it.
If you aim to assess brand sentiment, your insights might direct you towards social media reputation management or branding strategies.
When you know your objective, you can direct your tools and personnel towards achieving that specific goal rather than spreading them thin over multiple, perhaps less relevant, tasks.
#3 Monitor beyond mentions
If you're only paying attention when your brand name pops up, you're just skimming the surface.
The real treasures often lie beneath, in the indirect comments, the side conversations, and the subtext.
Brands need to have their radars attuned not just to their names, but also to relevant topics, industry chatter, and even competitors.
For instance, imagine you're a company that manufactures eco-friendly sneakers.
While direct mentions of your brand name are vital, you'd also want to keep tabs on broader conversations around sustainability, ethical fashion, or even trending sneaker designs.
Are people raving about a competitor's new sustainable product line? Is there a viral challenge promoting eco-friendly lifestyles?
Being aware of such topics could provide invaluable insights.
Furthermore, brands should be observant of sentiment shifts in related industries, changes in consumer behavior, or even emerging slang and phrases that might resonate with their target audience.
For a tech brand, for instance, tracking discussions around data privacy might be crucial, even if their name isn't directly mentioned.
For a food company, trending diet patterns or health concerns can offer a goldmine of information.
In essence, the world of social media is interconnected, with conversations, trends, and concerns often overlapping.
By monitoring beyond mentions, brands will they're always a step ahead and fully engaged with the ever-evolving narrative.
#4 Segment and analyze your audience
Knowing your speaker is half the conversation.
Segmentation lets brands create more personalized and relevant content. Instead of a one-size-fits-all approach, brands can tailor their messaging to resonate with specific groups.
This personal touch can significantly boost engagement rates, foster brand loyalty, and enhance overall customer experience.
The tech-savvy Gen Z might communicate vastly different from the Millennial entrepreneur or the Baby Boomer hobbyist.
Understanding the nuances of each segment allows for better product development, more impactful marketing campaigns, and improved customer service strategies.
Moreover, by continually analyzing and updating these segments, brands stay adaptable, ensuring their strategies evolve with their audience's shifting needs and preferences.
#5 Stay updated and be adaptable
Today's trend is tomorrow's old news.
So brands must stay on their toes, always ready to pivot.
Whether it's capitalizing on the current digital wave or crafting witty, real-time engagement (see Oreo's iconic tweet during the Super Bowl blackout), brands must showcase their in-depth understanding of the prevailing pop culture.
This adaptability isn't merely about hopping onto the latest meme or hashtag.
It's a reflection of a brand's authenticity, its finger on the pulse of the moment, and its commitment to being in tune with its audience's evolving interests.
At the heart of this adaptability is the practice of social media listening—a best practice not just because it empowers brands to tune into their audience's conversations, but more critically, because it guides them to swiftly pivot and act based on these insights.
#6 Learn from the competition
Among the various facets of social listening, understanding and learning from your competitors stands out as a masterstroke.
It's about benchmarking our success, finding where we shine, and illuminating areas where we can grow.
And it's not just about what competitors are doing right—it's also about the gaps, the silences, the opportunities that they might have overlooked.
These gaps are golden moments for brands to step in and offer something uniquely valuable.
Now, imagine possessing a tool that effortlessly steers you through the intricacies of social media, much like a compass through a labyrinth.
This is where Socialinsider's latest addition takes the spotligh: the Social Listening feature.
To activate this feature, simply press the second button situated just after the Socialinsider logo on the top left corner of your screen.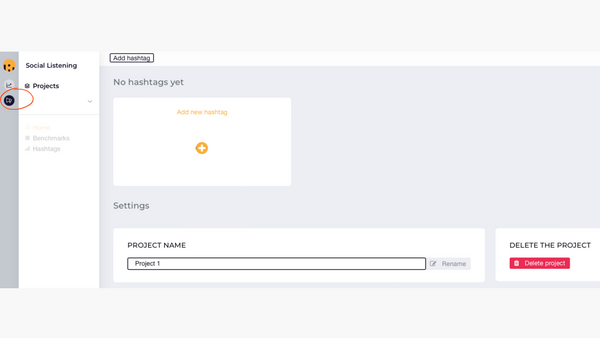 Once inside, you are presented with an intuitive interface where you can set up your listening projects.
Name them based on campaigns, product launches, or any theme you desire.
The beauty of this feature is that you can add specific hashtags to monitor—not just from your brand's accounts but also from those of your competitors.
Everything is elegantly presented in a unified dashboard, providing a panoramic view of the social landscape—in one single dashboard.
So, what does this mean for businesses and marketers?
Campaign monitoring: Track the success and reach of your campaigns in real-time.
Competitive analysis: By monitoring their hashtags, you can see how audiences are reacting to their campaigns, allowing you to strategize more effectively.
Through this array of features, Socialinsider provides a nuanced understanding of your brand's social media footprint, empowering you to engage in proactive and effective social listening and competitive analysis.
---
The journey of Crocs, from being mentioned on Time's 50 Worst Inventions list to becoming a global sensation, is nothing short of remarkable.
While most companies might back down when faced with such negative press, Crocs turned the tables in their favor.
And a large part of this success can be attributed to their use of social media listening.
Here's how Crocs leveraged social media listening best practices to their advantage:
Listening to both love & hate
Crocs used social media listening to gather genuine feedback.
And it soon understood that, in the world of social media, both love and hate can drive conversations.
They didn't shy away from the criticism but instead kept an ear to the ground, actively monitoring platforms like Facebook and its 'We Hate Crocs' groups.
Engaging with the right audience
By leveraging the contempt from platforms like Vogue and CQ, Crocs was able to get the attention of a diverse audience.
These ranged from practical shoe wearers who vouched for the comfort of the product, to fashion-forward individuals, celebrities, and fans of "ugly" fashion.
Their approach was clear: they didn't need everyone to love them, but rather, they needed everyone talking about them.
Social media listening revealed opportunities for collaborations that might have seemed unconventional initially.
Yet, partnerships with Diplo, Justin Bieber, Disney's Cars, KFC, and Bad Bunny showed that Crocs was not only listening but also innovating.
These collaborations brought new audiences into the fold, elevating the brand's presence across different sectors.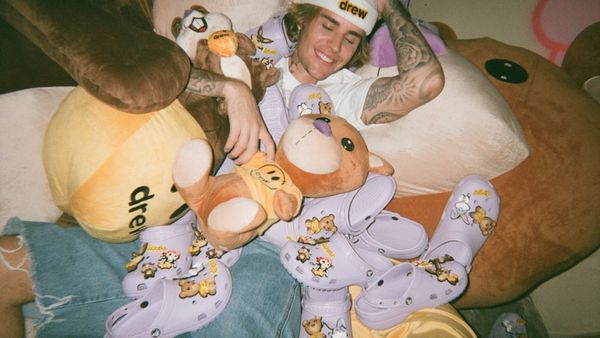 Embracing and amplifying the conversation
Rather than getting defensive or trying to change the narrative, Crocs embraced the conversation about them.
They leaned into their unique design and comfort features, owning their narrative and allowing fans to do the same.
---
Social listening is a powerful tool, but when wielded inappropriately, it can backfire.
Understanding common pitfalls in this domain ensures that brands can optimize their strategies and avoid costly blunders.
Here are some prevalent mistakes and how best practices can help address them:
❌ Overreacting to every single mention
One common mistake is giving too much attention to every single mention of the brand online.
A measured approach prevents brands from appearing overly defensive or wasting resources.
Best practices dictate discerning between constructive criticism, general feedback, and insignificant mentions.
❌ Ignoring negative feedback
On the flip side, some brands choose to turn a blind eye to negative feedback or criticisms, hoping they'll fade away.
Ignoring such feedback can exacerbate issues and alienate customers.
A best practice is to address criticisms head-on, with transparency and a solution-oriented mindset.
❌ Misunderstanding cultural contexts
Brands occasionally jump on trends without understanding the cultural or contextual nuances behind them.
Adhering to best practices entails thorough research and ensuring that any engagement with trends aligns with the brand's values and respects cultural contexts.
❌ Not acting on insights
Simply listening without taking action is a missed opportunity.
Brands sometimes gather data but fail to implement changes based on the insights.
The true value of social listening lies in its ability to inform and shape strategies, so it's crucial to act on the information gathered.
---
Social listening best practices: key takeaways
Brands using social listening best practices embrace both applause and criticism, aligning with relevant voices to amplify their resonance.
Authenticity?
It's the secret sauce that transforms skeptics into allies.
And remember, it's not about monopolizing the dialogue, but artfully guiding it.
Are you ready to lead the conversation?